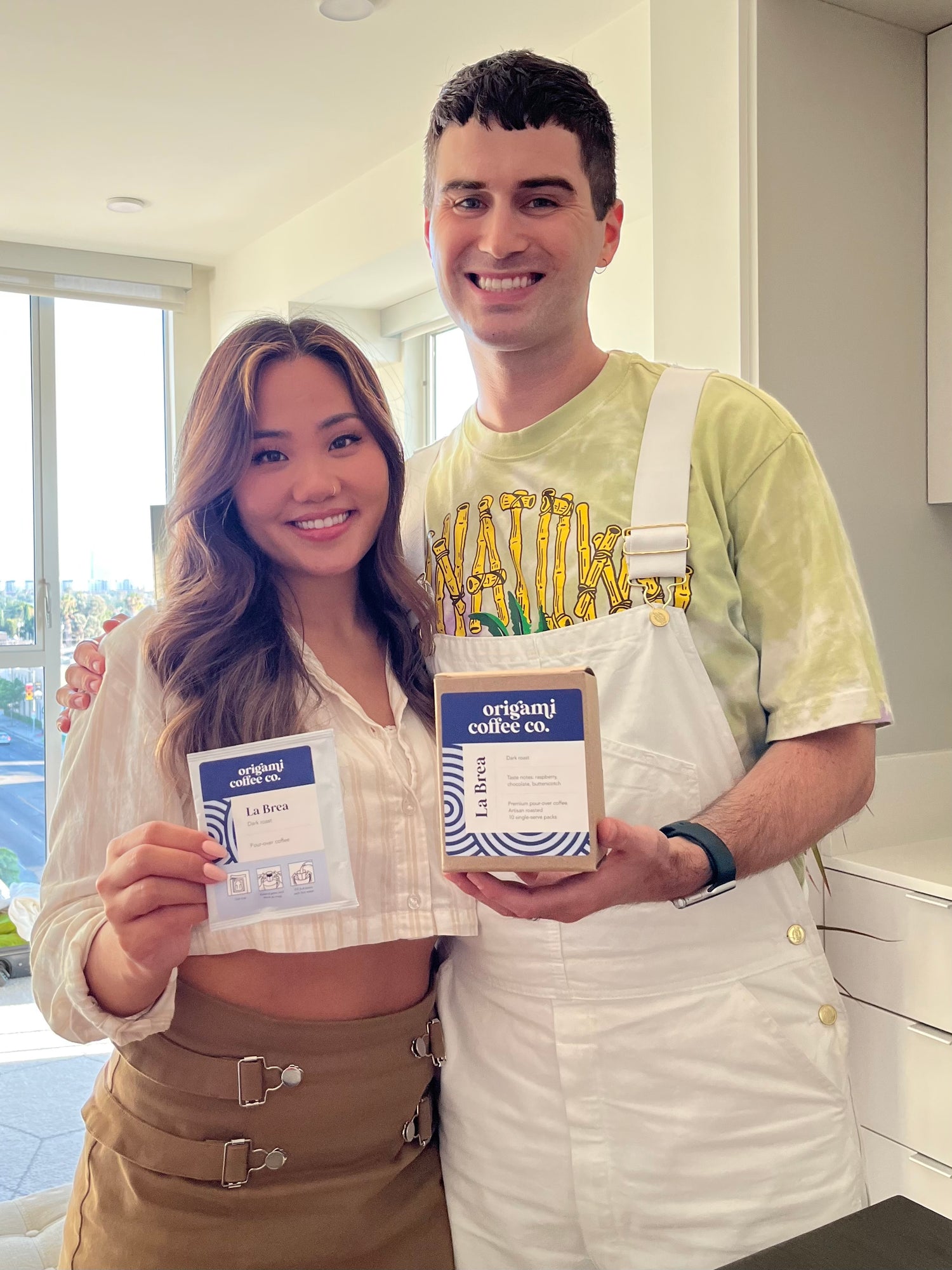 Hi, we're Mina and Ryan!
We started Origami Coffee Co. after living in Japan for 3.5 years where we first tried Japanese style single serve pour-over coffee.
We were surprised by how popular this style of coffee was in Japan while being relatively unknown back home. After relocating to Los Angeles we decided to spread the word about this unique and fun way of making coffee!
We hope you enjoy Origami Coffee Co. pour-over coffee as much as we do! ✌🏼💕
Try Now